Court Orders FCC to Better Justify Media Deregulation
Court Orders FCC to Better Justify Media Deregulation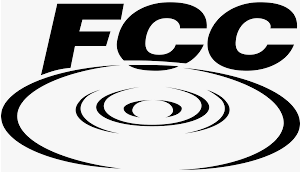 The U.S. Third Circuit court has ordered the FCC to redo and better justify any changes to its media ownership rules, in its ruling regarding Prometheus Radio Project vs. FCC. The decision is the latest blow to the Commission in a long-running dispute over "whether the agency's policies should prioritize more diversity on the airwaves, or should encourage consolidation so broadcasters can better compete with internet content providers and other new competitors," reports Law360.
FCC Chairman Ajit Pai expressed disappointment with the decision saying, "For more than twenty years, Congress has instructed the FCC to review its media ownership regulations and revise or repeal those rules that are no longer necessary. But for the last fifteen years, a majority of the same Third Circuit panel has taken that authority for themselves, blocking any attempt to modernize these regulations to match the obvious realities of the modern media marketplace."
He continued, "It's become quite clear that there is no evidence or reasoning-newspapers going out of business, broadcast radio struggling, broadcast TV facing stiffer competition than ever-that will persuade them to change their minds. We intend to seek further review of today's decision and are optimistic that the views set forth today in Judge Scirica's well-reasoned opinion ultimately will carry the day."
Commissioner Jessica Rosenworcel said, "Media ownership matters because what we see on our screens says so much about who we are as individuals, as communities, and as a nation. But over my objection, the FCC has been busy dismantling the values embedded in its ownership policies. Today, the Third Circuit Court of Appeals agreed. The court rightly sent the FCC's handy-work back to the agency because the FCC's analysis was so 'insubstantial.' The FCC shouldn't be in the business of cutting corners when it comes to honoring our long-held values when updating media ownership policies."
parentings.org radio Court Orders FCC to Better Justify Media Deregulation
Related News
WASHINGTON-A federal appeals court threw out changes to media ownership rules approved by the Federal Communications Commission in 2017, saying the agency should have looked more closely at potential impacts on minority ownership.
WASHINGTON (Reuters) - The Federal Communications Commission suffered a setback on Monday in a long-running legal battle when a federal appeals court struck down its latest effort to loosen U.S. media ownership
More News in Radio
DALLAS (105.3 THE FAN) - Former NBA player Andre Emmett was killed in Dallas Monday morning, according to multiple reports. The Athletic's Shams Charania was the first to report that Emmett was murdered. There have not
DALLAS (105.3 THE FAN) - Former Texas Tech player Andre Emmett was killed in Dallas this morning, according to reports. Emmett, 37, played two NBA seasons with the Nets and Grizzlies, was found murdered this
(WFAN) -- The Giants expect to be without star running back Saquon Barkley for several weeks, a report said Monday. Barkley suffered a high right ankle sprain late in the second quarter of the Giants' Week
Breaking News It's never fun when the Eagles lose a game they should have won, but this is fun. An Eagles fan losing his mind and caught on FOX went viral. Well, it
Mike Evans left cleat marks all over the Giants, their coaches and their ancestors. The Giants' defense hemorrhaged nearly 500 yards. Bruce Arians made a scalp-scratching call before their last play. And the Tampa Bay