Jenny McCarthy At The Emmys Has Twitter In An Uproar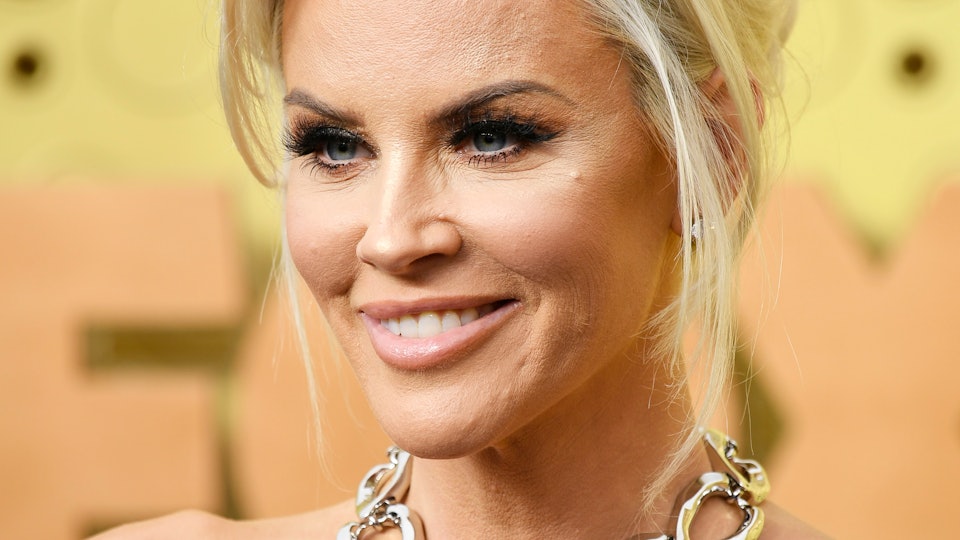 Frazer Harrison/Getty Images Entertainment/Getty Images
When you're an awards show host or even a red carpet pre-show host, you can't win them all. In Jenny McCarthy's case, you win over even less - especially when people watching from home have been quick to call her out on Twitter for inaccuracies and her own personal beliefs some may not be in favor of. Right now, Jenny McCarthy at the Emmys has Twitter in an uproar. Can you tell it's a slow night at the Emmys so far?
It all started when McCarthy incorrectly asked Christina Applegate how she felt being nominated for an Emmy for the first time. But, as Applegate replied, this isn't in fact her first nomination. This year, she was nominated for Outstanding Lead Actress in a Comedy Series for her role in Dead to Me. But she was nominated for the same category for Samantha Who? in 2008 and 2009. It was a big oversight on McCarthy's part and Twitter won't soon let her live it down.
In an age where viewers always find TV and movie mess-ups and quickly point them out before anyone can apologize for their own wrongdoings or mistakes, McCarthy became an easy target during the Emmys.
More to come...
parentings.org entertainment Jenny McCarthy At The Emmys Has Twitter In An Uproar
Related News
Jenny McCarthy put an edgy spin on her 2019 Emmys outfit. The 46-year-old " Masked Singer" judge rocked a baby blue strapless dress paired with a black studded belt to the award show's red carpet at
More News in Entertainment
It's finally time for the 71st Primetime Emmy Awards chosen by the Academy of Television Arts & Sciences with Bill Hader taking home the Best Actor - Comedy award for Barry. The awards are
Actor Ben Stiller and wife Christine Taylor have been separated for two years, but have they reconciled? On Sunday, Ben, 53, and Christine, 48, walked the red carpet at the Emmys together, even posing for
This year's annual Primetime Emmy Awards may be without a host, but Bryan Cranston's kick-off monologue about watching the moon landing left many yearning for more from the actor. Cranston took the stage during the opening
Jenny McCarthy, former Playboy Playmate and current anti-vaxxer, provided the first set of cringeworthy moments at the 2019 Emmys. The Masked Singer host served as a red-carpet host on behalf of
The marvelous Tony Shalhoub won the first trophy of the night at the 71st Emmy Awards for his portrayal of Abe Weissman on the Amazon-produced original series The Marvelous Mrs. Maisel. It was the